Catering
Italian Evening
Friday 6th March and Saturday 7th March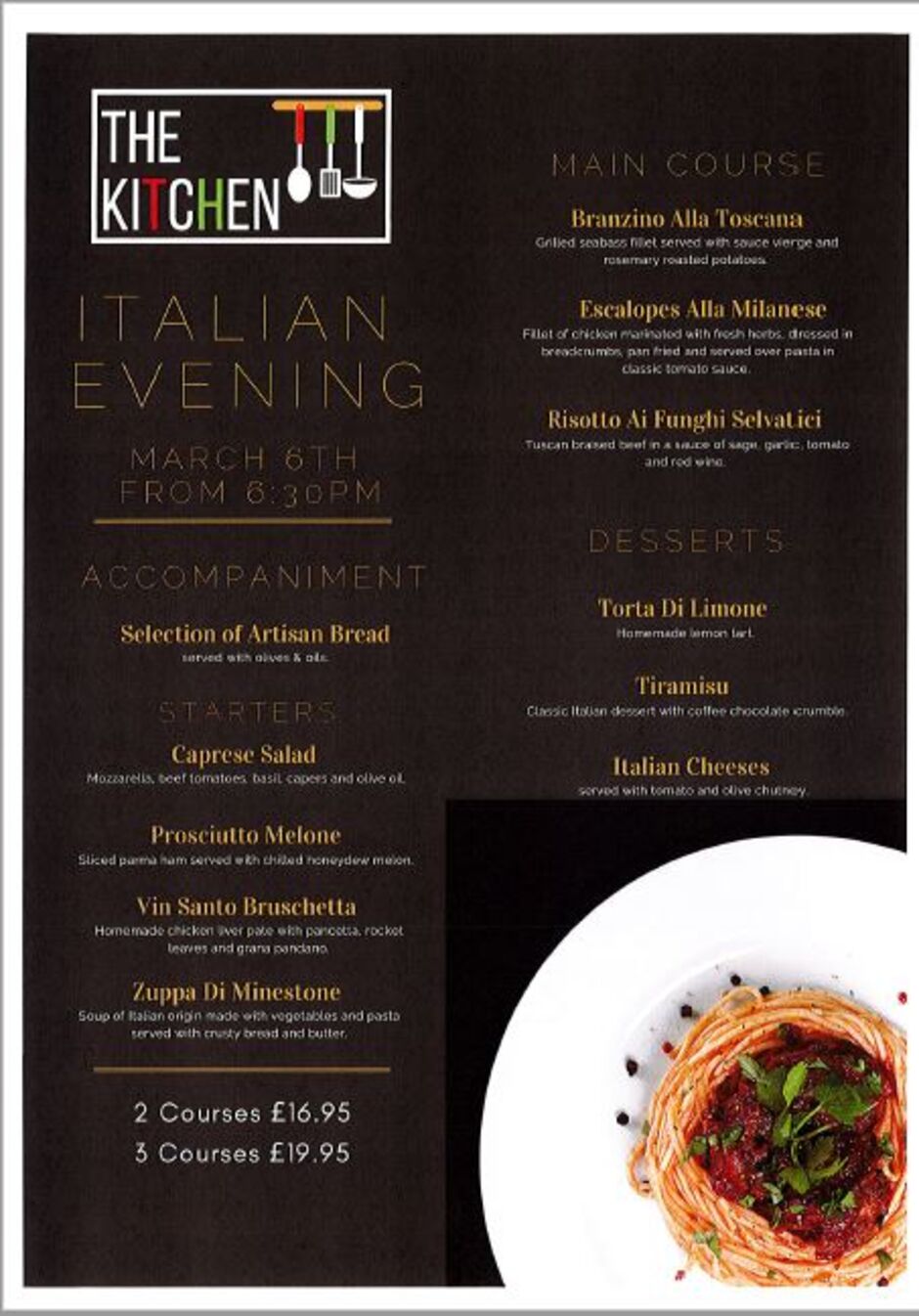 New Caterers
We are delighted to advise that Joe Fagan has now taken on the catering franchise at Lenzie Golf Club.
Joe has been a chef with almost 35 years' experience including spells at Torrance Park, Strathaven and Hamilton Riccarton so he is no stranger to Golf Clubs.
For the past few months he has been Head Chef here at Lenzie with First Class Catering so he already has a first-hand insight in to LGC .
We are really pleased that Joe has agreed to take over the Kitchen and would like to thank him for providing a quick and smooth transition.
Joe has this message for Members and their Guests:-
"As a chef with 35 years' experience ranging from 3 to 5-star hotels and golf clubs I am committed to providing high quality fresh produce and an excellent overall hospitality experience. I pride myself in being professional, committed, hard- working, loyal and with a "can do" attitude. I always strive to exceed the customers expectation and rise to any challenge on the way.
My sole focus will be on Lenzie Golf Club and I am very excited by the challenge and potential which I have already seen in my time here over the past few months.
I will ensure the traditional bar meals and snacks are provided to the highest quality but I also see much scope for developing and increasing the Club's Alma Restaurant dinner menu where I can provide top quality food with weekend specials.
My plan is to see the restaurant filled most weekends and I will work closely with Club Officials to ensure members are kept informed of what is on in the restaurant.
I also look forward to catering for the many member's private functions and parties throughout the year.
While I have some events like the Gents Dinner coming up over the next couple of weeks, I look forward to welcoming you to my Valentines Dinner on Friday 14th February"
On behalf of the Club we welcome Joe to Lenzie and we are sure we are in for exciting times ahead.