Catering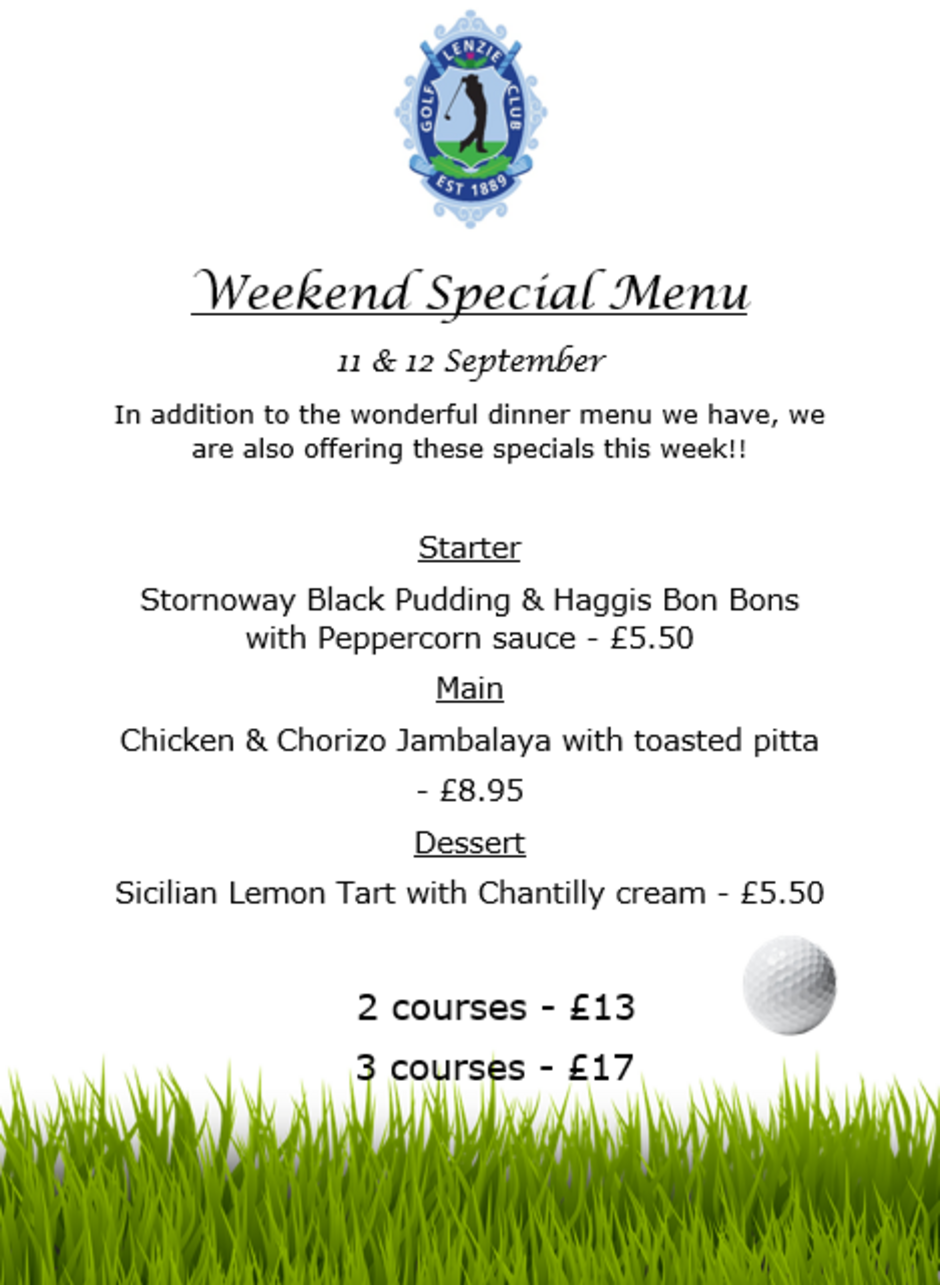 ​

The new evening menu is available from today Tuesday 11 August 2020!
The Evening Menu will be available 5:00pm-8:00pm, aside from Mondays and Wednesdays.
Jill and Ben have worked extremely hard since taking over the catering service. They're delighted and excited to get their evening menu out there.
The feedback we've had from the members regarding the Lunch menu and Home baking the past few weeks has been amazing - Well done to them both.
The Lunch Menu is available 11:00 am-4:00 pm each day aside from Mondays.
Jill and Ben are Golf Club staff members who have stepped up to take on the task of providing a catering service to the members over and above their bar duties.
Please remember this service is no longer a franchise and is provided by the Golf Club and is wholly based on the support of the members. So please come along and support your Club as without your support we may not be able to provide these services.
We have amended the Bar and Catering hours, we will be open from 11:00 am on Tuesdays and Thursdays again.
Call the bar on 0141 776 1535 opt 1 to book your table.
We look forward to seeing you in the Clubhouse soon.